Strut Tower BAR /Titanium (Ti) /Front - TOYOTA GR YARIS GXPA16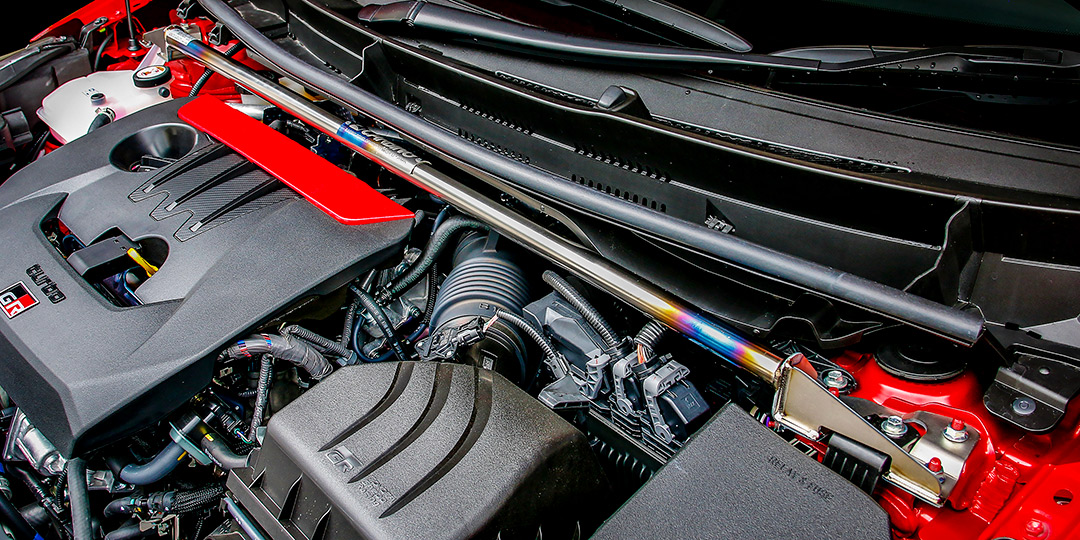 Make : TOYOTA
Model : GR YARIS
Model Identifier : GXPA16
Parts No. 618 062 0
It reduces body twisting and improves handling and stability. Standard item for body reinforcement.
This prevents the body from twisting when cornering and improves handling and stability.
All-titanium strut tower bar.
This strut tower bar is made entirely of titanium, from the shaft connecting the left and right sides to the mounting base.The weight is only about 45% of steel, which is very light and twice as strong as aluminum, and the metal is resistant to metal fatigue.
Weight; Approx. 0.67Kg (Reference: 1.6Kg made of steel)
*Machine translation.
JPY 99,220