Passenger Plate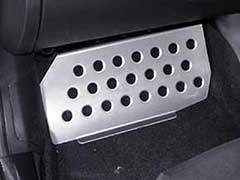 Supporting passenger safty.
Passenger plate is designed fot the passenger to brace his or her foot during hard braking and cornering.
It raises passenger foot space.
Shorter passenger may feel this plate very useful.
Carbing Passenger Plate has 3mm aluminum plate construction.
Installed on the floor with velour (Magic tape) for easy installation.